the children are the future...
OK, so these images have been running rampant
on the web
and
in the blogosphere
for the last few days but in case you missed it...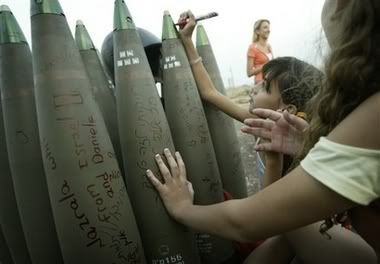 Aww, isn't that sweet? Cute little Israeli girls writing "From Israel, with love" on tank shells...
I wonder, at what age do they get to fire rounds into Lebanese buildings?